Dicom Image Management and Archiving System
Astraia enables seamless integration of your ultrasound machines into the clinical workflow with the Dicom Image Management and Archiving System
With the Dicom Worklist Server, patient data can be transferred directly to the ultrasound machine, ensuring that measurements and images are identified with the correct patient data, creating a closed and secure circuit
The Dicom Image Server receives and archives images, clips and 3D volumes to the correct examination in the patient's file
The Dicom Image Viewer allows you to view and edit images. In addition to the basic image editing functions, it allows you to add comments, measurements and tag the images for future searches.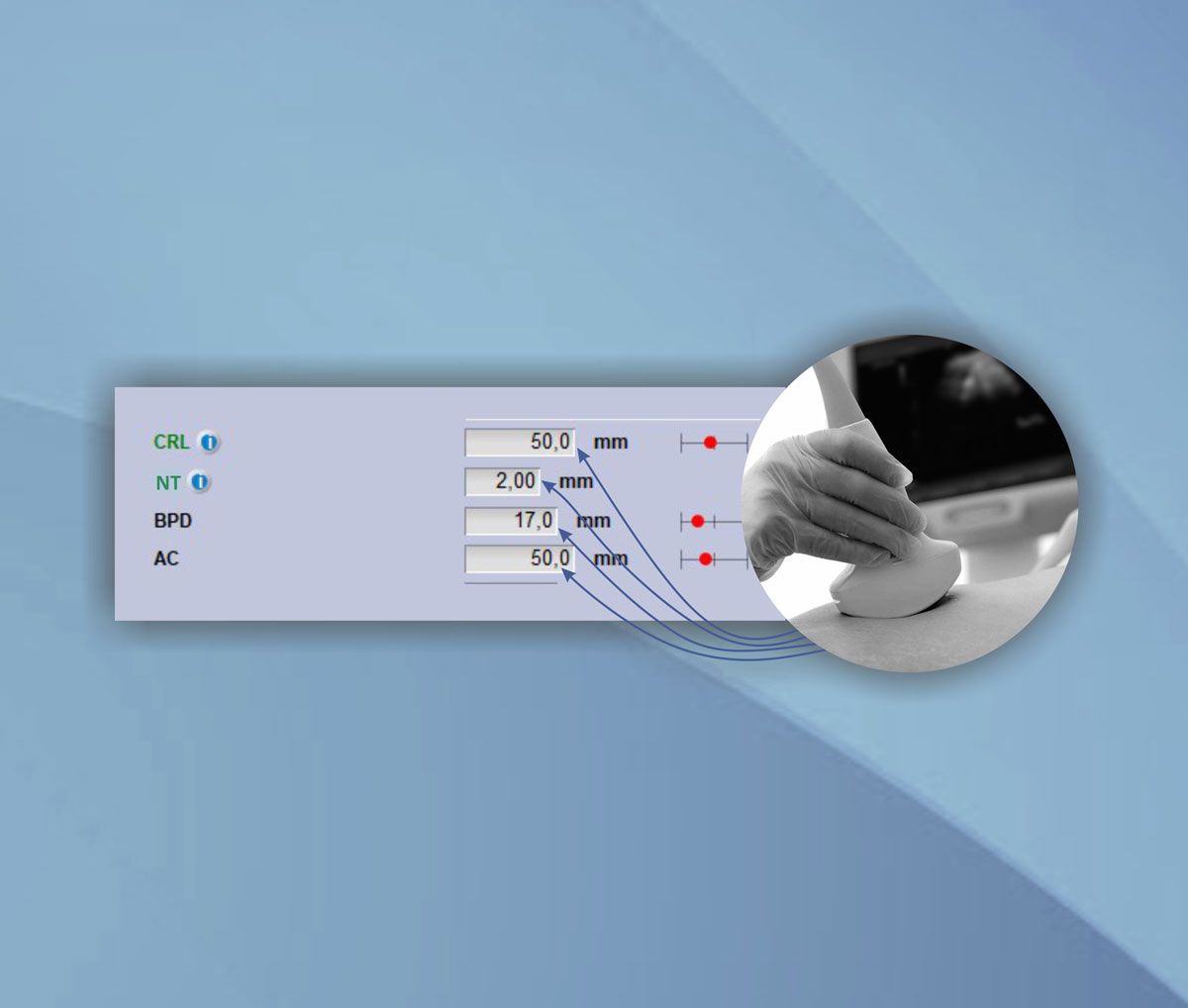 Measurement Data Transfer
Astraia Measurement Transfer allows to export biometric and doppler data from your ultra-sound machine to the examination files at the click of a button
This reduces manual entry and thus makes easier, faster and safer the documentation of numeric data.
Interfaces with other systems
Interfaces according to the HL7 standard (and others), enable a fast and secure integration with existing hospital information systems (HIS) to receive patient demographics and orders and send back the re-sults
astraia can also interface with laboratory analysers ((B.R.A.H.M.S. "Kryptor", Roche και Perkin Elmer) to transfer biochemistry data to the respective fields of the patient file